FREE YOGA IN THE PARK
INSPIRED • EMPOWERED • CONNECTED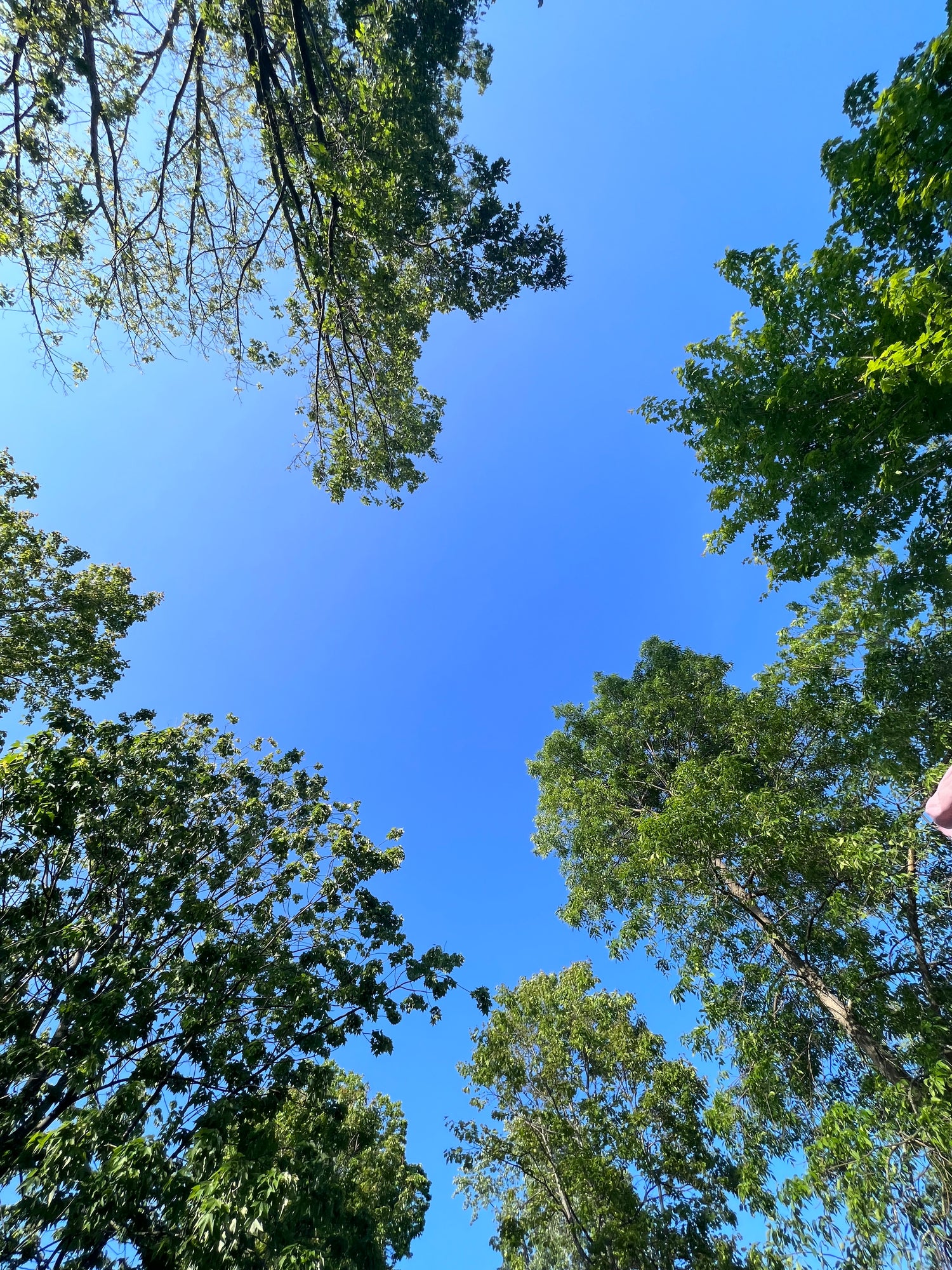 Join Cindy for a FREE gentle and mindful yoga class in the lush green outdoor space of Veteran's Memorial Park. You'll move with intention and awareness, allowing the beautiful natural surroundings to inspire and support your practice. Mindfulness, breath awareness, and connection to nature are woven throughout the class.
NO REGISTRATION NECESSARY.
Upcoming Dates:
SUNDAY • JULY 9 • 11:00am
SUNDAY • AUGUST 13 • 11:00am

No registration required!
FAQ's
Who is this class for?

These classes are beginner-friendly and welcoming to all ages and levels of experience.
What should I expect?

Veteran's Memorial Park is an absolutely gorgeous location. We'll be practicing our gentle yoga class amongst the trees and lush gardens (yes, there is plenty of shade!).

You can expect to be guided through a combination of standing, seated, kneeling and reclined postures - but you are always working within your own body's wants and needs, remembering to always take care of any injuries or conditions you might be navigating. Breath awareness and mindfulness is woven throughout the practice.

These classes are intentionally designed to rejuvenate the entire body, but in a very mindful and gentle way. We want you to leave feeling relaxed, refreshed, grounded, and connected.

Practicing yoga in nature can have numerous health benefits, including reducing stress and improving mood. Yoga outdoors is a beautiful and powerful way to deepen your connection to the earth and find peace within yourself.
What should I bring?

Bring your own yoga mat or towel, borrow one of our loaner yoga mats (please arrive early to reserve one), or simply practice on the grass.

Wear comfortable, weather-appropriate clothing, and bring water, snacks and sun/bug protection as necessary.
What if it rains?

If it's just a light misty rain, the classes will proceed (please consider joining - the feedback from everyone who joins in rainy yoga classes is that the rain actually *adds* to the experience in many ways!).

In the case of heavy rainfall classes will be cancelled & rescheduled and announced on social media!
How do I register?

No registration is necessary for these events. Just show up!

Please note, if you arrive late for class you can still join! But please be quiet and mindful of those who have already started their practice 😊
PLEASE NOTE: EACH PARTICIPANT IS RESPONSIBLE FOR THEIR OWN SAFETY AT ALL TIMES